Represented Artists
Ilias Kyriazis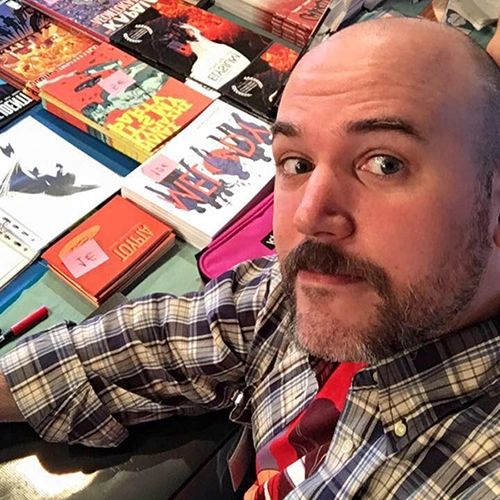 Bio
Born in 1978, Ilias Kyriazis is a comic book writer/artist based in Athens, Greece.
In Greece:
After getting his degree in interior design he worked for two years in advertising as a storyboarder and an animator.

He won first prize in the 1st national contest by the "Eleytherotypia" newspaper and "AKTO" art school and he begun a 7 year long collaboration with "9" comics magazine, an insert of "Eleytherotypia". He created the comics series "

Manifesto

" (collected in graphic novel format in 2004) and it?s sequel "

Manifesto Dyo

" (collected in 2008), "

Blood Opera

" (collected in 2003), "Se Vlepo", "

Blockbuster

", "Ena Tsigaro Hronos" and more...

Along with other artists who won awards in the "Eleytherotypia" contest he co-created the comics anthology "Subart Comics" which led to the creation of 

Giganto Books

. Through Giganto he published the comics collaboration "

Turta

", he co-edited and participated in the superhero anthology "

Blast Comics

", he edited the female artists' anthology "Mistress". Giganto also published, in limited edition, a collection of his illustrations called "

Dirty Launtry

". As part of the "Subart" team he worked on the visual part (posters, stage sets, program etc) of the 2004 music show by Foivos Delivorias and Zack Stefanou, "Fanzine".

He drew the comic strip "Sti Mesi O Manolis" for "10%" magazine/site, wrote and drew the strip "Girl On Girl" for "City Uncovered" as well as the stip "JFGI" for the magazine of the Athens and Epidaurus Festival.

For his works he was awarded the prize for Best Script in the Comic Festival of Belgrade and Comicdom Awards for Best Artist, Best Writer, Best Short Story and Best Anthology.

He's taken part in various comic exhibitions and had a solo art show at Terra Petra, Athens.

At the same time he's been working as a freelance illustrator . He's worked for Maxim, Athens Voice free press, Kedros publishing, Minoas publishing, the office of minister Fani Palli Petralia and more.

His latest greek comics work is writing 

ΆΡΠΗ (/ HARPE)

, drawn by Elena Gogou.


Internationally:
Since 2007 he's been working for U.S comic publishers.

He's currently drawing 

Collapser

 for DC comics' Young Animal.
Ilias is currently accepting commissions! 
Prices:
All artwork is penciled and inked, on A4 thick, Schoeller paper (29.5x21 cm / 11.6x8.3 inches) [If you want bigger size we'll talk]. Prices are for fictional characters, likeness to a real life person (e.g. a portrait) is charged extra.
1- Head shot, no background $75 
2- One full figure, no background $120
3- Two full figures, no background $200
Handling and worldwide shipping included in the price.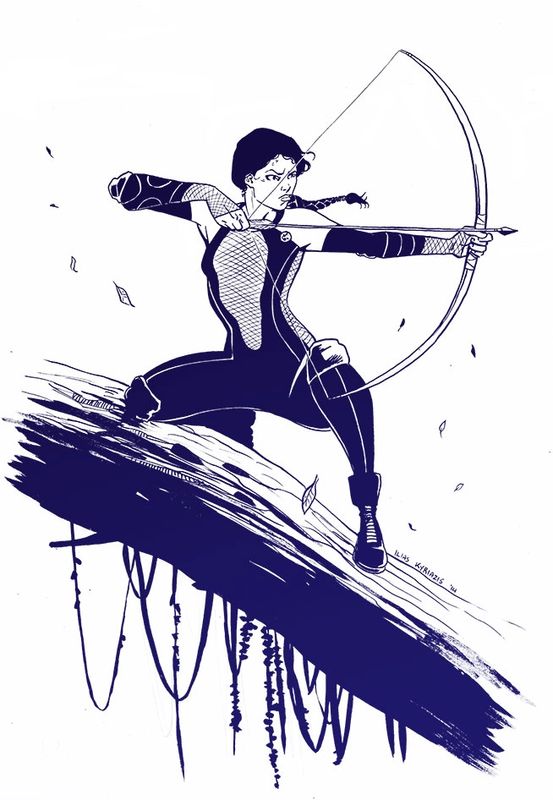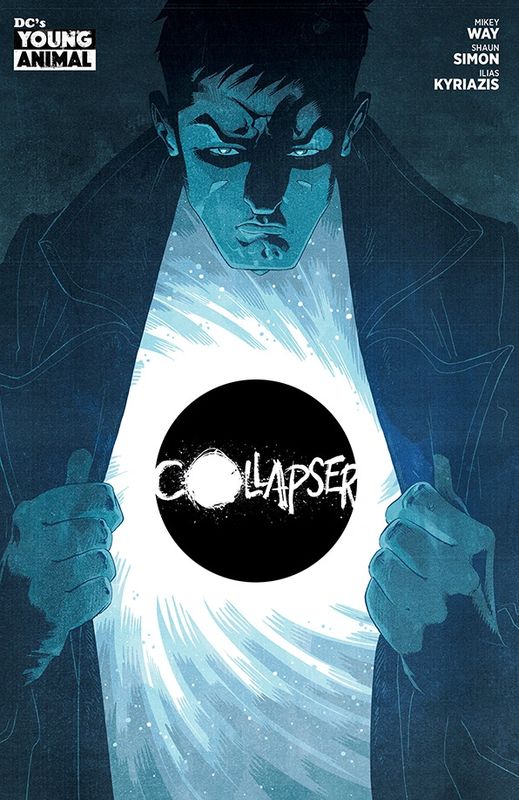 COLLAPSER PAGES COMING SOON!!

JOIN OUR MAILING LIST FOR UPDATES